Coffee tin packaging provides a timeless and quality shelf-appeal that is sure to help your coffee stand out from other brands. Tin packaging with vibrant graphics, reflectivity or embossing is hard to overlook. The superior look and feel of custom tins give the impression of quality. The collectability helps to sell the product inside and provides a lasting advertisement.With our unlimited selection of custom, decorative options, as well as our ability to create a new design to fit your brand, we're confident that we can produce tin packaging to fit your coffee product requirements. We also offer the option of a decorative metal snap cover that can be printed and/or embossed with the customer's design or logo. It is a great way to finish off the can and make it a collectible.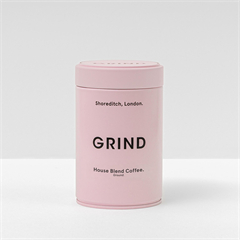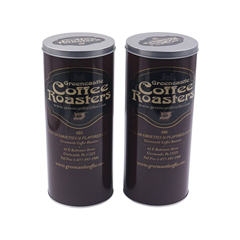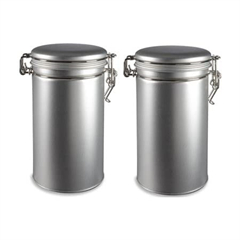 Coffee packaging that is environmentally-friendly
We understand your need for a well designed, air-tight coffee package that makes no excuses when it comes to sustainability. It's a major advantage that metal packaging is infinitely recyclable.Steel is unique in that it can be recycled over and over again without degradation of quality. It embodies a circular economy as it goes from steelmaking to manufacturing to consumer to post-consumer recycling. Once the can is recycled, it can become any number of things: part of a bridge, a support beam, a bike, a travel mug, a playground, another coffee can, etc. When metal products are thrown away, they are retrieved from landfill waste by magnet and then properly recycled. For these reasons, the world recycling rate of steel has consistently ranged from 70-90% every year. It is the #1 most recycled material- more than aluminum, glass, paper, and plastic combined!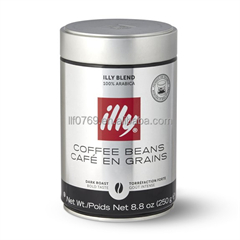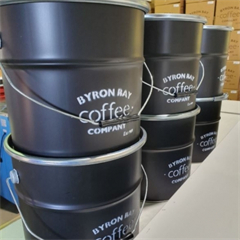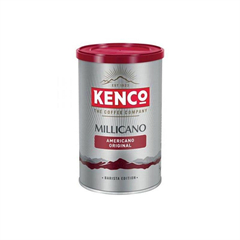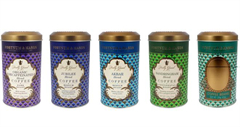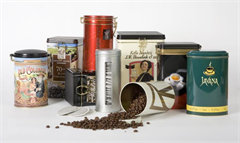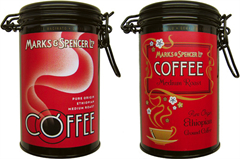 Ends available
Our hermetic can program offers a variety of ends and closures. For coffee, peanut and food cans we offer Safe Seal, Valve Ends, EZO, Sanitary and Plug foil closures. We also offer decorative metal snap covers that can be printed and/or embossed to finish off a collectible package.Independent Can is happy to recommend and introduce your company to the supplier of seaming equipment. They have decades of experience working with our cans and our customers.