Bring joy to this Christmas with our decorative Christmas jars! Widely used for dozens of unique gourmet gifts to choose from, holiday joy has never been so delicious. This Christmas, give everyone on your list a gift, cookies, popcorn, candy, nuts, cakes, and even pet food. These cans are versatile and can enhance any product inside.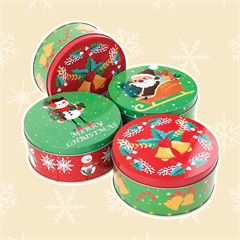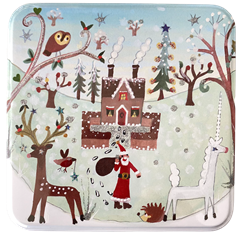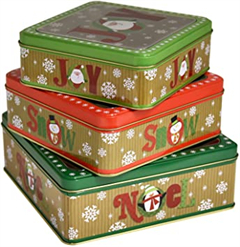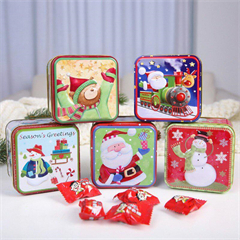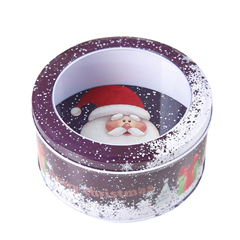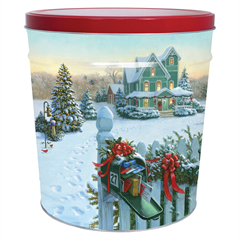 Every time you go shopping during the holiday season, it seems you arrive home with one or two seasonal tins of delicious, traditional Christmas cookies. The tins come in a variety of colors and designs, and they often sport snowy scenes, poinsettias, wrapped presents or Santa Claus. After your family finishes off those tasty treats, use the colorful tins to decorate your home and keep them out of the landfill.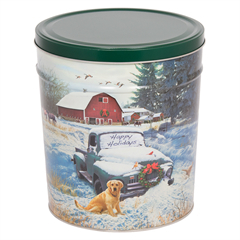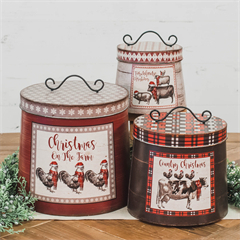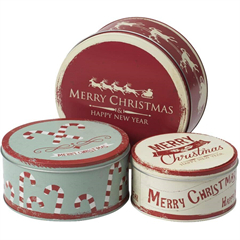 Faux tree ornaments introduce.
By itself, a lid from a round cookie tin resembles the round ornaments that you traditionally hang on holiday trees. Poke a few holes in the side, thread a few sparkly pipe cleaners to hang it from, and display it on the wall. A group of three cookie tin ornaments, preferably one large ornament and two smaller ornaments, produces an interesting effect. When you're buying cookie tins, look for tins that look most like ornaments or in the same color scheme.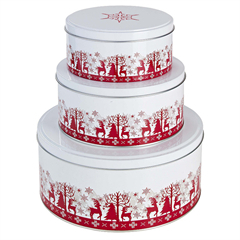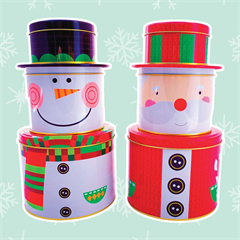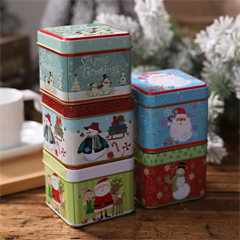 Presents introduce.
Not all of us are gift-wrapping wizards. If you are "all thumbs" while wrapping and tying ribbons, collect all the holiday tins you can find and place your presents inside them. Throw on the lid, and stack them in a decorative pile under the tree or on the entryway table. Popcorn tins can hold larger presents, while smaller mint tins are ideal for jewelry or gifts of money. If your kids are too small to trust, poke a few holes in the lid and the tin, and wire them together to prevent easy opening..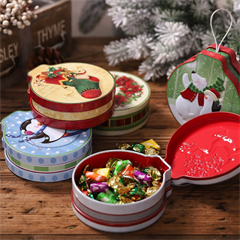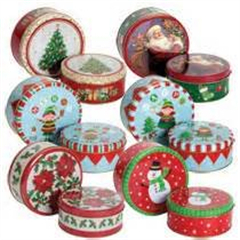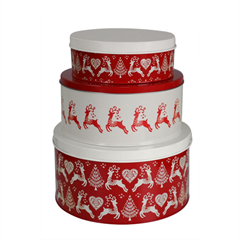 Display shelves introduce.
If you have a favorite stuffed animal in holiday attire but want to keep it out of the reach of little hands — or paws — hang holiday tins with their backs against the wall, and without their lids, to create curved holiday shelves. Drape the inside of the tin with a piece of velvet or snow cloth and then tuck your stuffed reindeer or other plush animal safely inside. The simplest way to hang them is to poke a hole through the bottom, near an edge, and hang them from a small nail.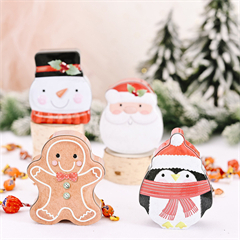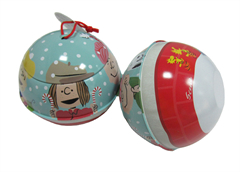 Evergreens and Candles
Nothing smells like Christmas more than evergreens. Even if you have a holiday tree, you may want to bring the evergreen scent into other rooms of your home. One way to do that and avoid the mess that falling needles create as the greenery dries is to use empty holiday tins to hold your pine boughs. Fill your tin with spruce, juniper or pine branches and add a few decorative tapers by melting the bottom of the candle and sticking it to the bottom of the tin. Consider placing pine cones or tree ornaments on top of the greenery. Keep the greenery fresher by spraying a bit of water on a daily basis over the table display.